Starbucks Tumblers Inspired by Japanese Cherry Blossoms
Starbucks' new Cherry Blossom Tumbler Collection!
Starbucks creates new reusable mugs and bottles each year inspired by the popular Japanese flowers, with every new version creating a gorgeous interpretation of those blushing blooms. This year's lineup includes tumblers decked out in pastel shades of pink and purple with delicate floral designs that look as though they're gently cascading over serene outdoor landscapes. You'll want to collect them all!
Here's a peek at the collection: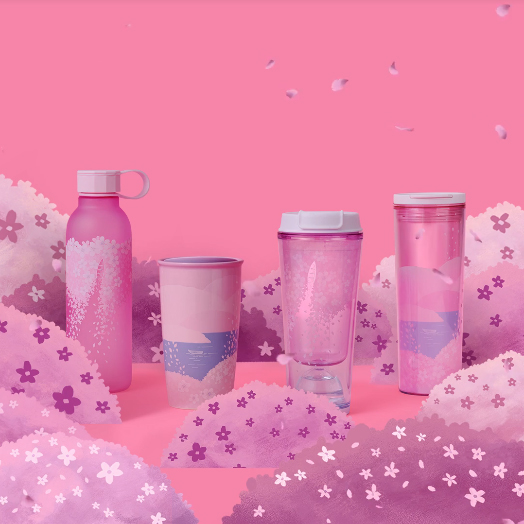 The collection also includes a brand-new Spring Sakura Paper Card, which you can load up so you won't have to carry cash every time you buy your daily cup of coffee. You can get the card for an initial activation of P1,000. It also features a sakura-inspired design!
Take a look: