Netflix Just Rolled Out a New Mobile-Only Plan in the Philippines
Netflix just rolled out a new Mobile Plan priced at P149 per month on March 12, meant for users who stream only on their phone or tablet.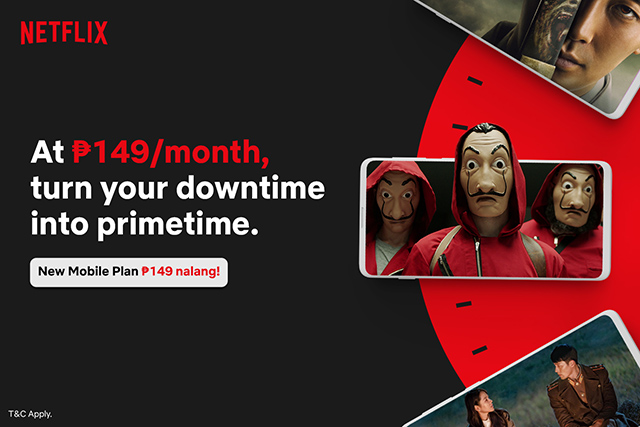 According to Netflix's director of product innovation Patrick Flemming, the new plan is not available to all regions as they select which countries they think would need or suit the plan. According to their research, Filipinos use their phones when consuming online content twice as much as the rest of the world does, so it makes sense they would launch it in the Philippines. Netflix is taking steps to meet the Philippines' mobile streaming demand with a new plan that comes at a compelling price point. The monthly Mobile Plan has rolled out in India, Malaysia, and Indonesia, with Thailand getting the new plan the same time as the Philippines.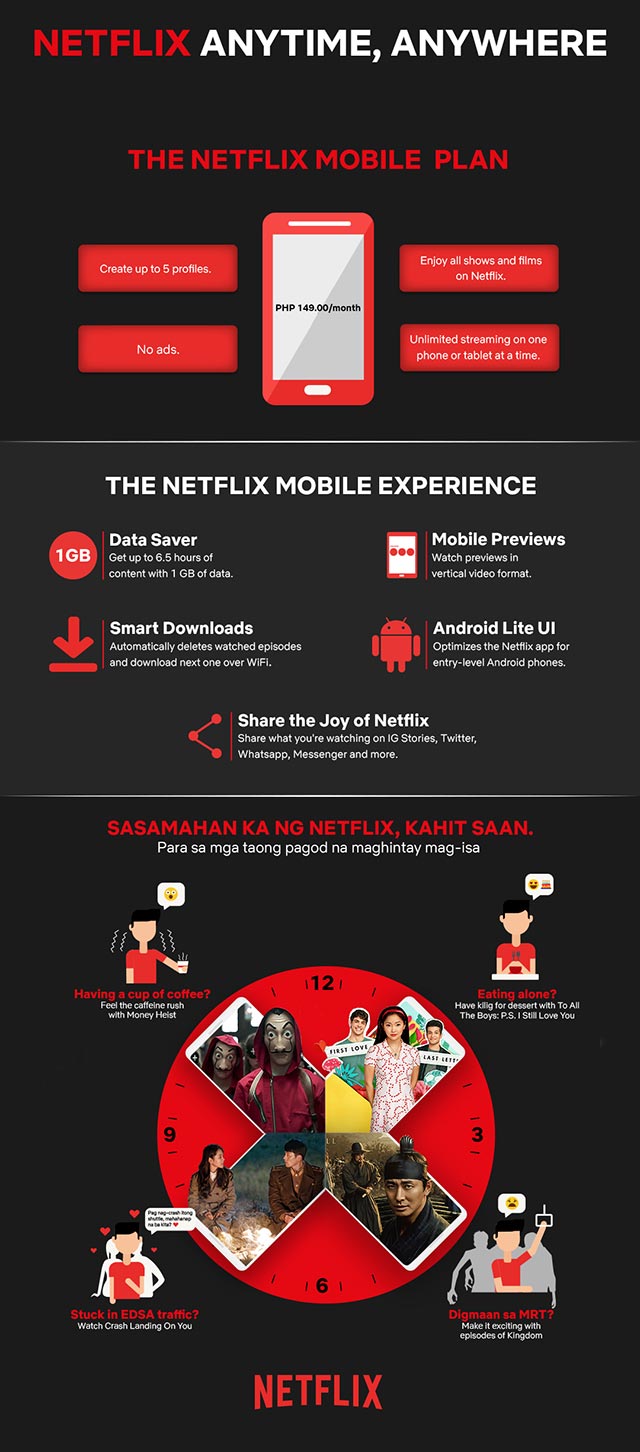 The new Mobile Plan allows you to play shows and movies on smartphones and tablets only, with unlimited access to Netflix's library of content. Like the platform's other plans, you can stream your fave series or film without worrying about ads, and you can still create up to five profiles but you can only watch on one screen at a time. If a child watches on your account, the Mobile Plan still lets you create a Kids profile that comes with parental controls.
If you're the type to download an episode or a full movie on your phone at home to entertain yourself during the commute when you head out, the new plan also uses Smart Downloads, which makes recommendations on the next title you should download so your queue never runs out. Love sharing what you're watching with your friends and family? The Mobile Plan allows you to share your recent binge on your social media accounts as well.
Both first-time users and current subscribers can avail of the plan. If you've been meaning to try Netflix but can't see yourself spending a lot for a monthly subscription, the new plan comes at a more affordable price. Already subscribed? You can shift to the new Mobile Plan if you think it'll work better for you. Should you decide to get the full plan, you can easily change it in your settings.