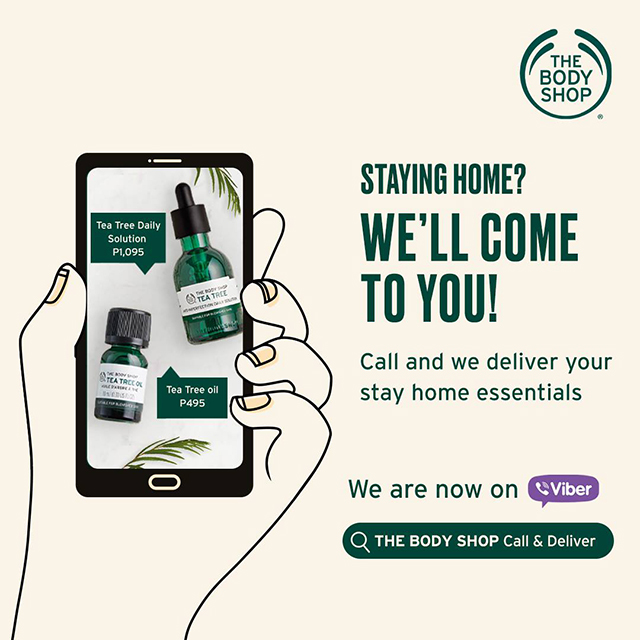 The Body Shop is now open for pick-up and delivery!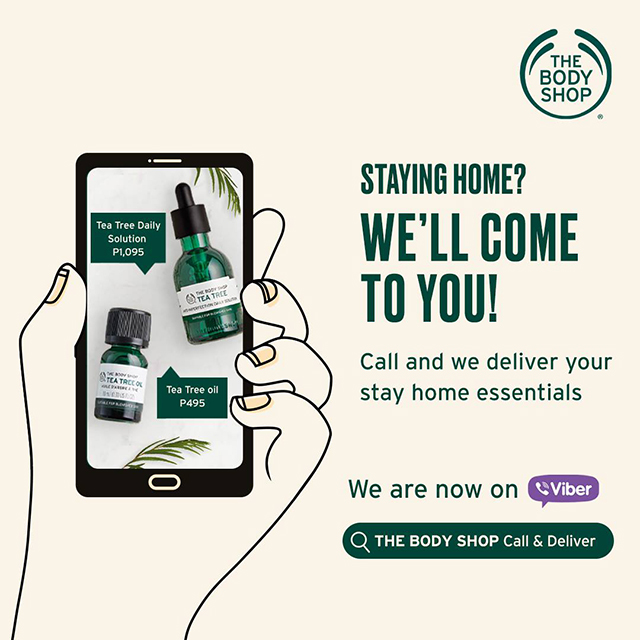 Here are all the ways you can order their popular personal care products during ECQ: First, you can shop online either through Shop SM, Lazada, or Shopee. Simply browse through their selection, add the items you want to buy to your cart, and checkout. The second way you can shop their products is by calling or sending a Viber message directly to a branch near you. That way, you can be sure that your package will be able to make it to your doorstep much quicker and with less fuss. If you're going to head out to run errands for your household, you can also opt to pick up your order at your nearest branch yourself. If you're contacting a branch directly, be sure to fill out their online order form beforehand for faster processing and payment.
Here are all the branches that accept pick-up and delivery orders: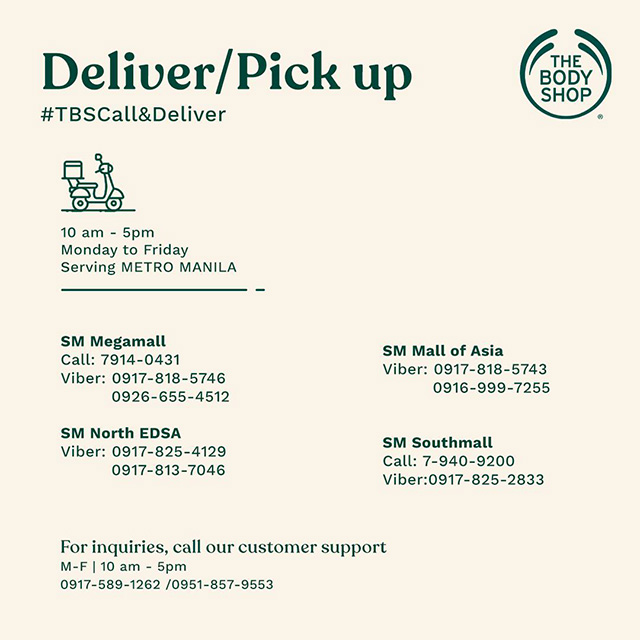 They've got bath essentials like shampoo, conditioner, bath bombs, shower gel, and more up for grabs as well skincare products like cleanser, toner, serum, and more.
More from my site
The Body Shop Is Now Open for Pick-Up and Delivery
The Body Shop Is Now Open for Pick-Up and Delivery
The Body Shop Is Now Open for Pick-Up and Delivery
Toby's Anniversary SALE: August 2018
SkyJet Seat Sale September 2018